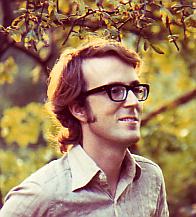 Peter Clifford
Department of Statistics,
24-29 St Giles',
Oxford, OX1 3LB.

Tel: +44 1865 272860

Email: peter.clifford@stats.ox.ac.uk or
Email: peter.clifford@jesus.ox.ac.uk


Background and Research Interests:
Prediction and Control in Non-linear Systems
Stochastic Models of Molecular Motion and Reaction in Chemistry
Statistical aspects of Quantum Computation.
Recent papers, packages and talks
R package: Classical boson sampling (2017) (with R. Clifford).
The classical complexity of boson sampling, Proceedings of the Twenty-Ninth Annual ACM-SIAM Symposium on Discrete Algorithms (2018) 146-155 (with R. Clifford).
Plenary talk: Classical boson sampling algorithms and the outlook for experimental boson sampling, Quantum Information Processing (2018) (with A. Neville, C. Sparrow, R. Clifford, E. Johnston, P. Birchall, A. Montanaro and A. Laing).
---